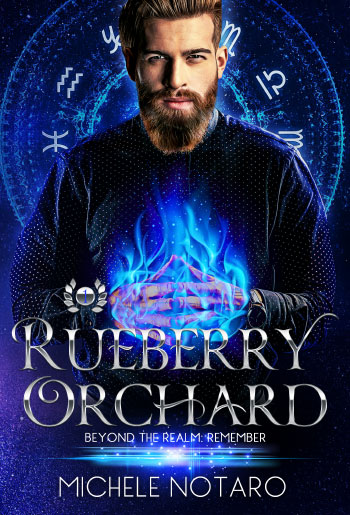 "There's no time. Remember Rueberry Orchard."
A beautiful man in strange clothing starts invading my dreams, and even though I know he isn't real, the dreams—mind-links, according to him—are so vivid it's hard to imagine this man doesn't exist. After a few of these nightly visits, I start looking forward to meeting him and listening to his smooth voice as he tries to convince me to go to Rueberry Orchard.
To my surprise, the place really exists, but I know it would be crazy to go there when it's ten hours away… right?
When the visits don't stop, some deep desire inside me knows I have to listen to this dream man, even if it's absolutely insane. I follow his instructions to Rueberry Orchard, and nothing in this world could've prepared me for what I find. Or for the wild adventure I'm about to embark on.
Rueberry Orchard is the first book in the multi-author series, Beyond the Realm: Remember. Each book is set in its own world and can be read as a standalone novel. Join eight authors on eight very different, romantic, and magical stories as each one writes their own take on the same concept.
***Rueberry Orchard is approximately 100,000 words