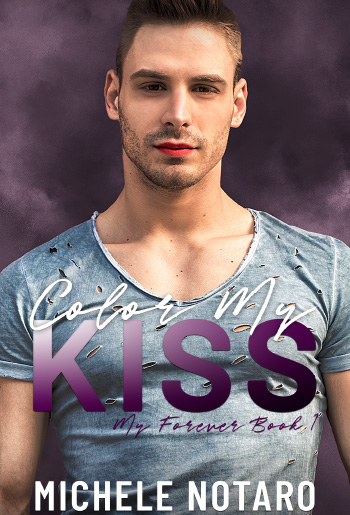 COLOR MY KISS
.
My Forever Book 1
Valentine's Inc. 
Need a date? Want to impress your boss or maybe your ex? 
Looking for the love of your life?
Give us a call for all your dating needs! 
Dakota~
Working for Valentine's Inc. isn't exactly my favorite job in the world, but it's not bad either. I need the extra cash, anyway, so it's kinda perfect. The real problem is that I never expected to meet someone I actually like, and now that I'm fake dating him for a whole weekend, it's hard to separate the job from my feelings. Especially when Poe looks at me like he really cares.
Poe~
My sister's getting married, and all of our friends are on my case about having a date for the wedding. Unfortunately, I think I have the not-dateable gene, so I come up empty. And when I find out my ex is going to be there, I contact Valentine's Inc. in desperation. I had no idea they were going to send someone as perfect as Dakota. Too bad he's only pretending to like me because I think I want to date him—for real.
Dakota and Poe need to navigate through their feelings and figure out if they can find true love together or if everything they feel for one another is simply just for show.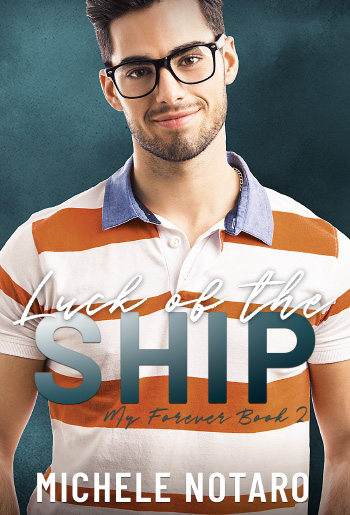 LUCK OF THE SHIP
.
My Forever Book 2
"You won! I have two tickets for the Valentine's Inc. Singles Cruise in August. All expenses paid for you and a friend."
Elio~
When I get a call about winning a cruise, at first I think it's a scam, but when they start sending me the info—and the tickets—I realize it's the real deal. My best friend was supposed to go with me, but when he dropped out at the last minute, I don't want to go alone. Somehow he convinces me to call Lamar, the guy I went on one date with a few months ago and haven't been able to get out of my head. Lamar agrees to go, and now I'm panicking because the most gorgeous man I've ever seen is going with me… Me, the nerdy, dorky guy that's so nervous I can hardly speak when I'm around him.
Lamar~
I've been working for Valentine's Inc. for a while now, so I've been on a ton of dates. So many men, I usually forget them after a few days, and none that I want to date for real. But then there's Elio. It's been months, and the sweet, shy guy never called me, but I still find myself thinking about him. And then he contacts me, asking me to go on a cruise, and I jump at the opportunity. For one thing, I've never been able to travel, so I want the experience; for another, it's Elio. I've been drawn to him since we met, and now I'll have a whole week where he won't be able to run from me again.
Maybe with a little luck, Elio and Lamar will find the one thing they didn't know they needed: love.
Luck of the Ship is a standalone contemporary romance following Elio and Lamar (Dakota's best friend from Color My Kiss). It is intended for adults 18+.