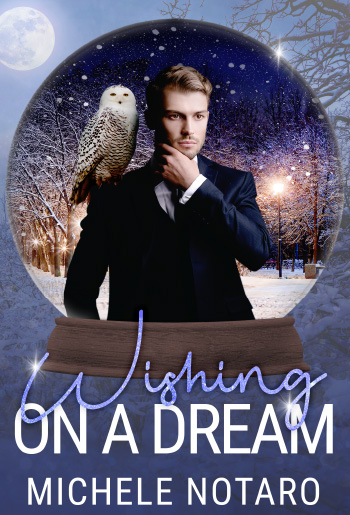 I can't really complain about my life; I have a job I love and a best friend that fills the void of my nonexistent family, but sometimes I'm lonelier than I like to admit. Especially with the holiday season approaching, I can't help but wish I had someone special to share it with.
My friend gives me a snow globe with a man and a snowy owl inside, and for some bizarre reason, this man starts showing up every night when I close my eyes. It's… not real, but I can't seem to get the guy out of my head. It probably shouldn't surprise me that my brain conjures up the perfect man in my dreams… well, almost perfect if he'd stop claiming to be a warlock. But the crazy thing is that all of it—that he—feels so real.
When I start falling for the man, the warlock, I can't help but wish that what we have in my dreams could be a reality. I know it can't, but at least when I'm asleep, I can be with him—with Alaric.
Although this book is part of A Snow Globe Christmas series, it is a complete stand alone and it isn't a requirement that you read the previous books to follow along. We wish everyone a happy holiday season.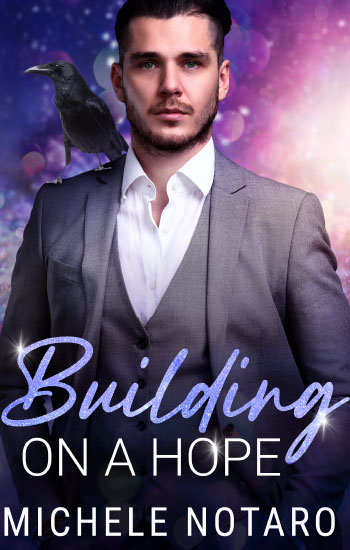 Raph and Isiah have always had a complicated relationship. Can bringing a human into the mix help them all come together, or will having Laz in their lives end in disaster? 
Isiah
I've been in love with Raph for well over a century, but my heart's been broken one too many times to give him a chance. Still, I want him to be happy, he's my soul-pledged, after all. So when the holidays come and I see how much he likes Laz, I push the two of them together. But now that I'm on the outside, my jealousy flares, only I can't figure out if I'm jealous of Laz or of Raph.
Raph
Having a soul-pledged for all these years has been a dream, but I've always craved a romantic connection. So when Izzy pushes me toward Laz, I jump at the chance because I've never met anyone like him. My feelings keep growing for my little human, but that doesn't change what I've always felt for Izzy.
Laz
When warlocks walked into my life a year ago, everything changed for me. Magic is real, soulmates are a thing, and no matter how hard I try, I can't quell my attraction to Raph. Or to Izzy. But now that I'm dating Raphael, not Isiah, I need to push the crazy thoughts out of my head. Too bad my heart isn't receiving the message.
Will Izzy, Laz, and Raph be able to rifle through their complicated emotions and come together? Or will the danger Raph senses lurking by catch up to them before they truly get the chance?
Building on a Hope is a standalone MMM paranormal romance featuring lots of sweetness, confusing emotions, holiday fun, and of course, magic. These characters were first introduced in the standalone novel, Wishing on a Dream.