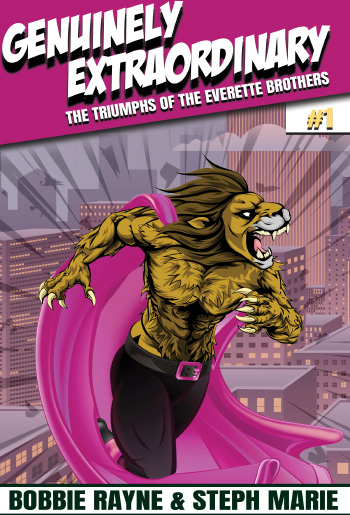 Genuinely Extraordinary
.
The Triumphs of the Everette Brothers Book 1
Co-Author: Steph Marie
Lando~
I've known I was different from other boys since I was really young. Strange looks and even cruel words are thrown my way nearly every day, and I deal with it, or at least I try to. I've done my best to keep my younger brother out of it so he won't be hurt by my choices; I've kept him at a distance since we started high school, but I really miss him. And now that a cute boy—okay, not just a cute boy, the cutest boy—is being nice to me, I think I might need my brother back.
Reilly~
My big brother is the coolest guy I know. He doesn't care what anyone says, doing his own thing with his own flair. Not only is he courageous, but he's an amazing artist, especially with the comic book he's been creating for years. The only thing I hate is that he doesn't talk to our dad, and no one will tell me why. I thought everything was great for both of us, but lately, I'm noticing that something isn't quite right. When he starts hanging out with Milo, I'm really happy for him until Milo accuses me of not protecting my brother. It's time to find out what I'm missing.
The Triumphs of the Everette Brothers follows Lando, Reilly, and all their friends on their journey through high school, first loves, and the ups and downs of growing up.