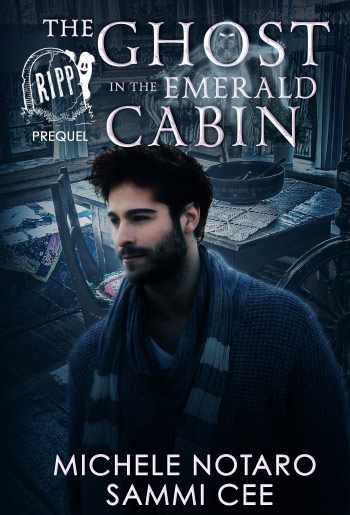 The Ghost in the Emerald Cabin
.
RIPP (Researchers in Paranormal Phenomenon)
 

Prequel
Wanna check out early? Blame the ghost. Get your money back? Sure, ghost. Imagine your best friend naked? Yeah, ghost—no, wait a minute.
When my best friend, Tate, called a few years ago to ask me to help him run the Narrow Peaks Ski Resort, I jumped at the chance. Skiing is one of the things I'm most passionate about—that and pretending not to notice how hot Tate is. This is my dream job, but never in a million years did I think I'd be fielding demands from guests trying to check out early because they claim their cabin is haunted. I can't deny how creepy some of their stories are, though. 
Even while being spooked every time I turn around, I can't seem to keep my eyes off of Tate. The guy that put me in the friend zone years ago. Kill me now. 
When the two men end up sharing a cabin together, will they finally take a chance on each other? Or will the dangers inside break them for good?
The Ghost in the Emerald Cabin is a prequel in the RIPP (Researchers In Paranormal Phenomenon) series. It's a 21K word standalone MM romance novella with creepy fun, two guys who are completely clueless, icky ski hats, a spooktastic cabin, snowballs, and don't forget there might be a ghost!
Intended for audiences 18 years and older.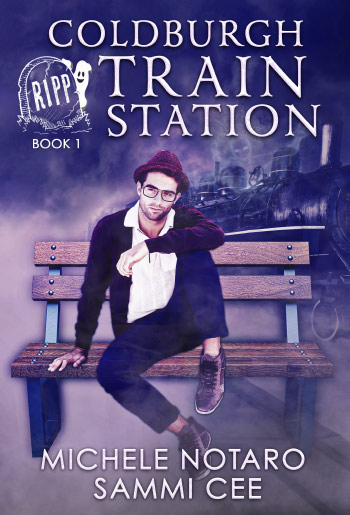 Coldburgh Train Station
.
RIPP (Researchers in Paranormal Phenomenon)
 

Prequel
Do you hear bumps in the night? Get unexplained chills? Feel like someone's watching you when you're all alone? Don't stay scared! Shoot RIPP a message for all your spooktacular needs!
Dane
I only go along with Rory and Thad's crazy plan of checking out an abandoned train station because they seem so excited, and I honestly don't care what we do for our film class project. Transferring colleges was supposed to be my escape from reality, anyway, so there's no harm in doing a little ghost hunting, right? It's not like we'll find anything. I really just want to go through the motions, but these guys have a way of making me care—ugh. Even Rory's older brother is able to get under my skin in ways I wish he couldn't. I should stay away, but his sweet and caring nature keeps pulling me in—damn him.  
Brooks
Helping Rory and Thad with RIPP is just something I do to spend time with them. Bless their little hearts, they really believe in ghosts and are determined to prove it to the world. When Dane gets assigned to their group for their class project, my worry they won't need me anymore is overshadowed by my desire to spend as much time as possible getting to know the mysterious new man. I get my wish when we have an encounter that seems… unbelievable. As scary as it is, my life becomes less aimless when Dane and I team up to protect my brother and his best friend when they insist on returning to the train station again… and again.
What happens when two men experience something no one else sees? Can they stay alive long enough to fall in love or is seeing what lives at Coldburgh Train Station the beginning of the end?
Coldburgh Train Station is book one in the RIPP (Researchers In Paranormal Phenomenon) series. It's a 90K word standalone MM romance with spooky fun, cute guys, apparitions, a hyper younger brother that won't stay away from the coffee pot, a friend that cares way too much about his tan, spirits, a crazy mom, amazing friendships, love, and did we mention ghosts? 
Intended for audiences 18 years and older.